Explore the Depths of Design
KOHLER® freestanding baths are one of life's little luxuries. Each bath presents itself as a statement piece for your bathroom, becoming an essential element that reflects your taste and style to the world while remaining a retreat wholly apart from it.
---
Find Your Perfect Bath
Delicate yet decadent, swank yet simple, a freestanding bath is the centerpiece of the bathroom. They exhibit control with perfect proportions while inviting you to unwind in the depths of the water. Whether you have a taste for the modern or tend to more traditional design, you'll find the perfect bath within our wide breadth of styles.
---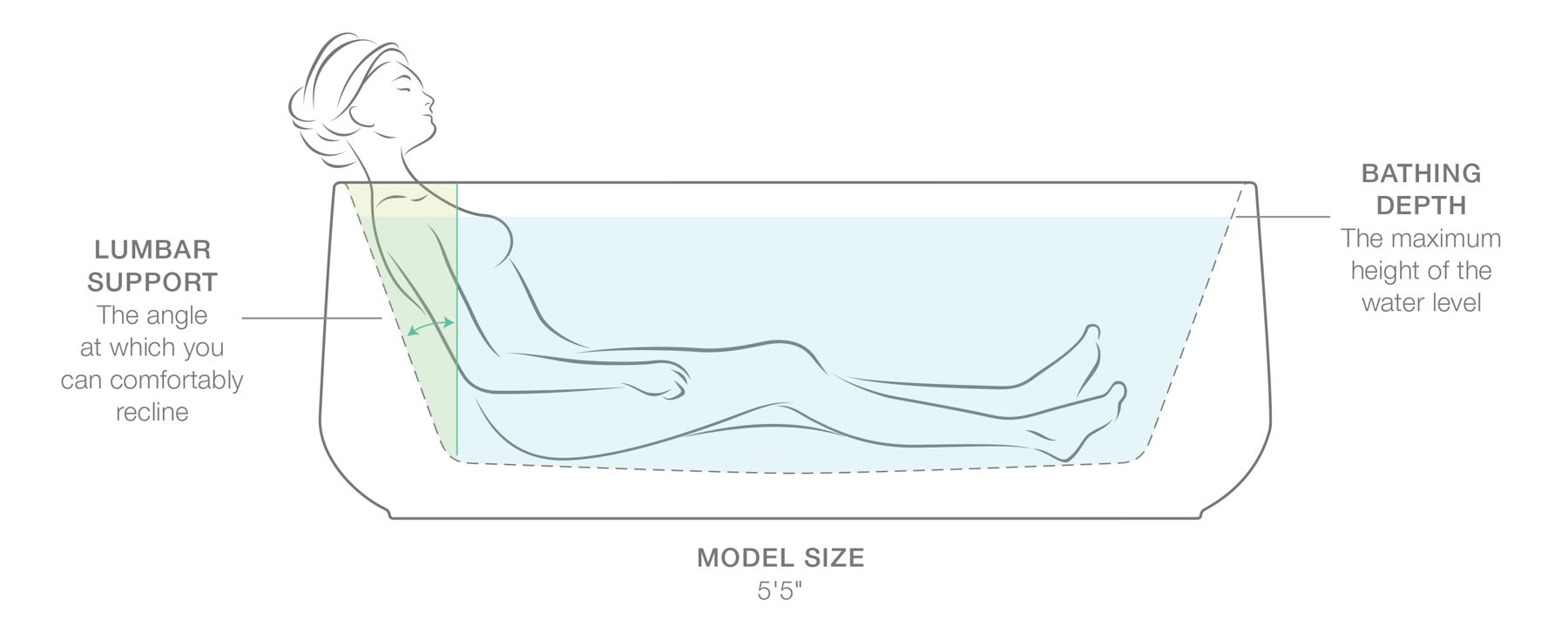 Kohler carefully considers ergonomic details and consumer experiences with every bath we manufacture. For example, our freestanding baths provide deep soaking wells to help you unwind. Our lumbar supports were engineered to accommodate a wide range of body types. And the slope of our baths facilitates both a comfortable upright position as well as a relaxing lounge position, which enables you to bathe exactly how you want.
---

Freestanding baths come in a range of high-quality materials to fit your budget and style.
Iconic KOHLER enameled cast iron baths provide vintage appeal in an array of colors. Our acrylic baths provide strong, yet lightweight, options in beautiful styles that are easy to clean. Our Lithocast® Matte and dynamic new Lithocast Gloss cast resin material allows for new geometries, textures and designs for the modern bath. Lithocast Matte and Lithocast Gloss baths are hand-finished for rich detailing that is full of character.
---
BUBBLEMASSAGE™
Bubbles deliver a blissful, invigorating full-body massage that helps center the mind and stimulates the release of muscle tension.
VIBRACOUSTIC®
Water is infused with sound vibrations that resound throughout your core, delivering unprecedented total body relaxation.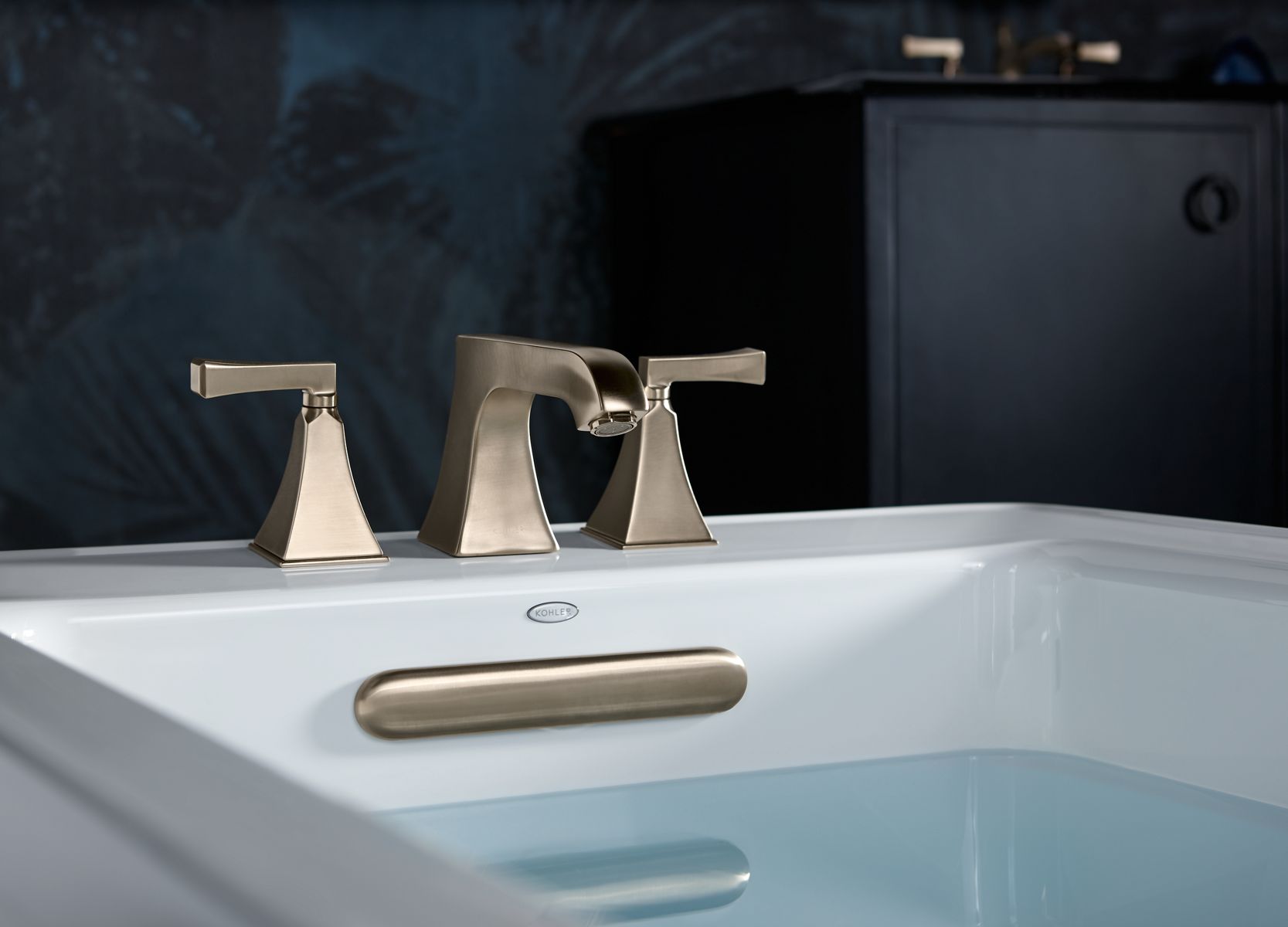 Complete the Look With a Bath Filler
Deck-mount and floor-mount bath fillers come in a variety of styles and finishes, so you'll be able to create the look you want and complete the room.